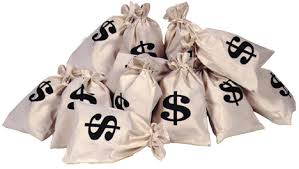 From time to time, the Seller agrees to extend the closing provided the Buyer agrees to pay an additional deposit. But, this time, the Seller keeps it if the deal doesn't close on the extended date.
Here's what that clause might look like:
"The Buyer agrees to pay a further non-refundable sum of ($25,000.00), to ABC Brokerage in trust, by negotiable cheque, not later than 5:00 p.m. on the 27th day of December, 20__, as consideration for the extension of the closing date to be held in trust pending completion or other termination of this Agreement,
In the event that this Agreement is successfully completed as provided herein, this amount is to be credited towards the purchase price.
In the event of non-completion of the transaction for any reason whatsoever, such non-refundable sum shall be immediately paid to the Seller together with any interest earned thereon.
The Buyer hereby irrevocably authorizes and directs ABC Brokerage to pay such non-refundable sum to the Seller on the date following the date fixed for completion, and this shall constitute ABC Brokerage's good and sufficient authority for so doing.
Such non-refundable sum shall not be considered either as a deposit subject to forfeiture, nor part payment of the purchase price so as to mitigate the Buyer's exposure to damages otherwise arising by reason of non-completion of this Agreement.
Such non-refundable sum shall be made solely by reason of the fact that the Agreement was not completed on the extended closing date."
Brian Madigan LL.B., Broker