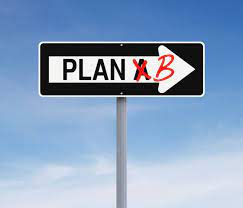 This is an interesting question since there are some clear and specific rules governing the "competing Offer" situation.
The Real Estate and Business Brokers Act requires a seller representative's brokerage to disclose to potential buyers in competing offer situations, the following:
the number of offers that have been submitted;
whether any of the buyers are represented by the same brokerage as the seller;
whether the seller's brokerage has an agreement to reduce their commission for buyers who are represented by a certain brokerage.
Now, let's assume that Bob won the bidding war and now his Offer contains several conditions including, inspection, insurance and financing.
Bill comes along and wishes to submit an Offer to the Seller?
Are Bob and Bill competing? Do they fall within the "competing Offers" rules under the Act?
Bill's Offer is not, in my view, a "competing Offer" within the context of REBBA. So, there would be no need to advise of any reduced commission arrangements. It is already an Agreement which contains conditions requiring resolution or disposition. The moment the Agreement falls apart and becomes "null and void", Bill's Offer comes into play.
Bill's Offer, if accepted, is a "back up" Offer. It was never a competing Offer with Bob's, so as to trigger the disclosure rules.
Now, just depending upon how the Seller chooses to play the game, Bob and Bill could become two bidders in competition with each other in a bidding war.
But, that's strategy!
The Seller can simply move over to Bill's Offer without having to make any particular competing Offer disclosures under the Real Estate and Business Broker's Act.
Well, that's just my view! If you are concerned don't hesitate to obtain the legal opinion of a lawyer specializing in real estate transactions, and the responsibilities of Brokerages under the Act.
Brian Madigan LL.B., Broker