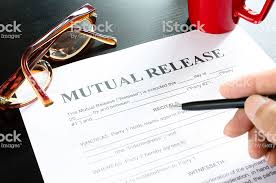 Bob submits an Offer on Bill's property for $920,000.00 with a $50,000.00 deposit, subject to two conditions, financing and inspection, both running 5 days.
At the end of the 5 day period, Bob is still not ready to "go firm" and would like an extension of the time, perhaps for another 3 days.
However, in the meantime, Martha has come along and has an Offer for $950,000.00 with a $50,000.00 deposit.
In the first deal this is the financing clause which reads as follows:
This Offer is conditional upon the Buyer arranging, at the Buyer's own expense, a new first Charge/Mortgage satisfactory to the Buyer in the Buyer's sole and absolute discretion. Unless the Buyer gives notice in writing delivered to the Seller personally or in accordance with any other provisions for the delivery of notice in this Agreement of Purchase and Sale or any Schedule thereto not later than 5:00 p.m. on the 10th day of May, 2016, that this condition is fulfilled, this Offer shall be null and void and the deposit shall be returned to the Buyer in full without deduction. This condition is included for the benefit of the Buyer and may be waived at the Buyer's sole option by notice in writing to the Seller as aforesaid within the time period stated herein.
Bob does not have his confirmation of approval from the Bank, so he cannot confirm that the condition is "fulfilled" and he is not prepared to assume the risk of "waiving" the condition.
Questions:
Does Bill have to extend the extra 3 days to Bob?
May Bill accept Martha's Offer without a Mutual Release from Bob?
Answers:
No
Yes
Freedom to Deal
Upon expiration of the time limited to firm up the deal, the contract became "null and void". It's over right then. We don't need a Mutual Release to wind things up.
Bill has the contractual freedom to deal with Martha directly and accept her Offer.
The Mutual Release
This is a document which will bring some finality to the original deal with Bob. It contains a Direction returning the deposit to Bob.
If there were no deposit paid, no one would likely ever bother with this document.
Brian Madigan LL.B., Broker