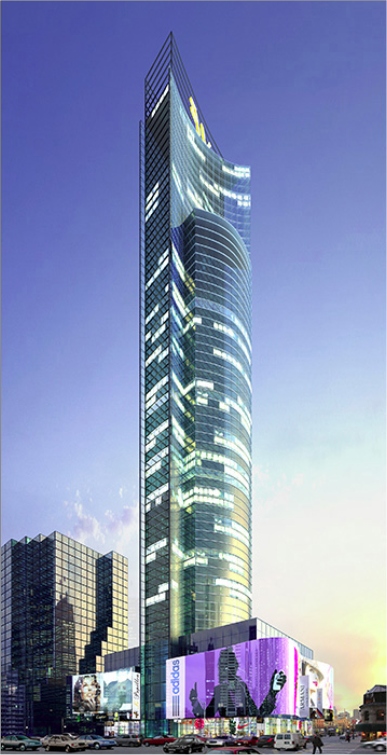 A condominium is a parcel of real estate. It is one single unit of a condominium corporation. In effect, it is one method of common ownership with others of a larger parcel of property.
It is not an apartment building or a row of townhouses, but rather a unitized ownership of real property. This is an important and significant distinction.
Condominiums are governed in Ontario under the Condominium Act. There are two necessary ingredients to a condominium:
• Constitution
• Physical property

These two matters are evidenced by the "Declaration and By-Laws", commonly referred to as the constitution of the condominium and the "Description" which is a survey of the property. For example, you cannot register a high-rise apartment building as a condominium until it is actually built. It must be constructed before registration. Once an Ontario Land Surveyor certifies that it is built, it can then be registered as a condominium and thereafter it is considered and treated legally as "real property".
Each individual owner will hold title to a specific unit together with a percentage of the common areas. In the case of a high-rise apartment, the owner will be entitled to the ownership of a particular and identifiable apartment on a specific floor. Access to the unit through common areas including the grounds, the lobby, the elevators, staircases and hallways are provided as outlined in the Constitution as a right shared with others.
In some condominiums, the unit may be entitled to the exclusive use of certain common areas including a storage space or locker, a parking space and the balcony accessible only through the apartment. In others, such areas may be deeded to the unit, and in still others, such areas (with the exception of the balcony) may be assigned to the unit on a first come first served basis. It is important to know that there are no hard and fast rules. Each condominium is different.
Another matter of significance is that the Condominium Act provides for the incorporation of a Condominium Corporation upon registration. At the time of initial registration, the developer will nominate the members of the Board of Directors. Ultimately, the unit owners will vote for the Board and assume control of the Corporation. This can cause a problem! There is nothing better than a well-managed building and nothing worse than a poorly-managed one. The trick is to find out which is which. And, often that's not an easy task.
When you are buying a condominium, you are not only buying a particular parcel of property, but you are also entering into an agreement with the owners of all the other units. This agreement limits some of your property rights and delegates the decision-making to others.
Management
The corporation will be managed by a board consisting of at least three qualified Directors who will be responsible for conducting the business of the condominium honestly and in good faith. They are obligated to exercise due care with diligence, and exercise the degree of skill of a reasonable person in discharging their responsibilities.
The primary responsibility of the board is to establish an annual budget. An assessment is then made and the unit owners are obliged to pay their appropriate share of the common expenses. Failure to do so, will result in a lien being registered against the unit. If it is not paid, then the lien may be enforced in the same manner as a mortgage.
Typically, a board will delegate the day-to-day operations to a property manager. The board cannot delegate any of its essential tasks as specified in the Act.
Status Certificate
The board is also obligated to issue a "status certificate" which will include information about the following:
• composition of Board of Directors
• constitution, by-laws and rules
• common expenses
• anticipated increases in common expenses
• financial statements, including the most recent audited statement, current budget and size of reserve fund
• anticipated assessments to increase the size of the reserve fund
• status of any legal actions and outstanding judgments
• a list of current agreements
• the owner's compliance with the corporation's agreements
• number of units leased
• certificate of insurance
• changes proposed to the common elements
As a result, you will find a wealth of information concerning the condominium in the attachments that accompany the status certificate.
Ordinarily, this is a document that is not available until shortly before closing by the purchaser's solicitor. However, you can appreciate that it would be very helpful to have it available at the time negotiations were underway, since it contains a good deal of information which can effect the selling price.
Reserve Fund
The by-laws of the corporation will provide for a reserve fund to be established. This fund is to be used solely for the purposes of major repair and replacement of the common elements ie. roofs, elevators, mechanical, electrical, plumbing systems, recreational facilities etc. The standard form agreement of purchase and sale will include the transfer of the vendor's share in this fund to the purchaser as part of the negotiated purchase price. This is not always fair.
This is an important feature to note when you are considering the difference between a single-family home and a condominium apartment, both 10 years of age, and both with 20 year roofs. For the house, a purchaser will consider the value based upon his expectation to replace the roof in 10 years. For the condominium, there should be some money set aside. The condominium reserve fund will include one half of the replacement value of a new roof. So, here the purchaser gets the apartment and a proportionate share in the bank account. At least, that is how the system is supposed to work in theory. Hopefully, you will agree with me that it would be impossible to determine the true value of the condominium apartment without seeing the reserve fund study, and knowing the amount of funds held in reserve. You cannot compare two condominium apartments simply by physical inspection.
Unlimited Liability
There is another important difference. A condominium corporation does not extend limited liability to its owners. This is an expectation when it comes to business corporations. The shareholders are not responsible for the corporation's debts. How would you like to find out that you bought shares in a major corporation listed on the stock exchange that just went bankrupt and that you are responsible (with the other shareholders) for its debts? This might come as a little surprise! However, that is just the way it is when it comes to condominiums, there is no limited liability. So, it will be extremely important to find a good one, and again this information is not available just through physical inspection.
Are Condominiums Good Investments?
This is a question that is frequently asked. Essentially, it depends upon your expectations and your analysis of an investment return. Traditionally, individual single-family homes have outpaced the return over time of other classes of real estate. So, for overall long-term appreciation, single-family homes offer the greatest prospect for reward. But, you must appreciate that it also means good well-located homes. If that is the case, then do you only include good well-located, well-managed condominiums?
It is often said that real estate is a good investment because they're not making any more of it. However, that is really not entirely true when it comes to high-rise condominiums. You can acquire an excellent apartment on the 23rd floor of an expensive condominium. Ten years later when it is time to sell, you find out that the developer of your building is constructing a twin tower across the street. This new supply decreases the prices of the existing units already available in the marketplace. This generally doesn't happen with single-family homes. The new houses are often located miles away and have a much lesser effect on the market.
Condominium apartments are particularly attractive to:
• First time home-buyers due to the price
• Investors because of the property management
• Empty-nesters who like to travel because of the security
• Owners who wish to have a specific location (ie. Downtown Toronto)
• Owners who wish to have a specific amenity (ie. waterfront property)
• Owners who wish to interact with their neighbours (recreational facilities)
• Third time home buyers due to the exclusivity associated with a higher priced properties
These particular factors all distinguish themselves from the single-family home statistics, rendering such comparisons essentially meaningless.
Over time, condominium apartments have proven to be worthwhile investments and many have demonstrated superior returns compared to other investments.
Other Types of Condominiums
Although we have focused on the apartment style of condominium, this is simply a method of real estate ownership. It offers a great deal of flexibility. Some timeshares (the better ones) are condominiums. There are golf courses developed as condominiums in which there are no exclusive portions of a property assigned to the unitholders, only common elements.
The term "condominium" is used in common parlance to refer to both an individual apartment (or townhouse) as well as the corporation and all the apartments or townhouses. Although these terms may not be technically correct, because they are used so frequently, it is important to understand specifically how someone is using the term.
Co-operatives
This is also a unitized form of ownership. An apartment may be incorporated as a non-profit corporation. Each of the participating owners acquires shares in the corporation. In addition, the corporation leases to the owner the corresponding apartment in the building. Most new high-rise apartments will be developed as condominiums. The co-operative form of ownership is more complicated. It does however offer limited liability to its shareholders. It will be easier to buy, sell and mortgage a condominium and consequently a similarly developed condominium will command a slightly higher price than a co-operative.
Brian Madigan LL.B., Broker.
www.OntarioRealEstateSource.com