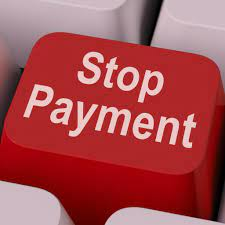 Question:
My Seller client sent me a request upon review of the draft listing agreement.
"Can we add a confirmation that if buyer backs out we are not on hook for commissions? I didn't see this and thought it would be standard."
I realize that the commission covers a "valid offer" but it does not say a "completed transaction".
The remaining paragraphs cover what would happen if a Seller fails to close, but does not specifically indicate what happens if a buyer is the one who is at fault.
Is there a clause that would over ride the text in the listing agreement, if a buyer were to back out? "
Answer:
Right now the trigger for payment of a commission is a valid Offer, not the actual completion of the deal.
It was very, very common for lawyers to add "upon successful completion" or "payable provided the transaction closes" or words to that affect to a Listing agreement.
A lawyer by the name of Edmund Brown drafted documents for both Dye & Durham and Newsome and Gilbert, the two legal stationers who produced templates for legal agreements. In fact, many Brokerages actually purchased pre-packaged Listing Agreements which contained this amended wording.
That type of qualification was added for years, however, it seemed to lose its popularity in the mid '80"s which was about the time that OREA became involved in drafting up documents.
If the deal is not completed, the Co-operating Brokerage is still entitled to its share of the commission under the OREA standard form. They can request that the Listing Brokerage sue its own client for the commission and they can demand that the Listing Brokerage assign the Listing to them, if they refuse to sue.
Then, the Co-operating Brokerage sues the Seller directly for the full commission payable. The funds received are allocated as follows:
1) costs and expenses involved in the lawsuit,
2) co-operating Brokerage's commission in full,
3) 50% of the Listing Brokerage's commission to the Buyer Brokerage, and finally,
4) the remaining 50% of the Listing Brokerage's commission to the Listing Brokerage.
So, in order to avoid that result, if your Seller is not pleased with the existing arrangement would be to make the commission payable "only upon successful completion".
Then again, if you put that amendment into the deal, you won't have an opportunity to be paid twice in respect to the one property. You will have to find another listing.
Brian Madigan LL.B., Broker