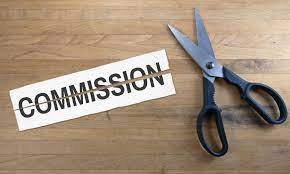 Question:
I just got a call from a buyer agent who is presenting an offer and would like to reduce commission substantially. We are aware we will be in multiple offer situation shortly and need to know if A) we have to disclose the agent's reduction and B) by how much?
It's another Brokerage firm so not in-house or would you advise Seller due to multiple offers no commission reduction from the one agent?
Answer:
The commission reduction strategy is a technique used by some Buyers' agents to intimidate and bully the Listing Agent. Don't fall for it. Don't reduce it. Don't force your other interested Buyers' agents to have that commission discussion with their Buyers (or, they won't be back next week to bid on your next deal). It's your reputation which is at stake.
The proper strategy is to hold firm, there's no reduction. If they don't want to take the cooperating brokerage's commission, that's fine, you'll take it. The reason is that that will keep the playing field level for everyone. The Seller pays the same commission, no matter who it is.
If they are so concerned about getting money to help their Buyer, that has nothing to do with you. Let them get the full amount, remit the HST, pay their Brokerage, pay their income tax and with what is leftover, give it all, if they like to their Buyer. That's not your business.
Let's suppose, you do agree to a commission reduction, you have to advise the others that:
1) there is a commission reduction, and
2) the amount of that reduction.
In a multiple Offer scenario, you also have to let everyone know whether there is an Offer from someone from your own Brokerage.
It's not just commission reductions which have to be disclosed, it's also terms which may affect whether an Offer is accepted. So, if there is an unrepresented Buyer to whom commission cannot be paid, as the Listing Agent you would be "secretly" cheering for this particular Buyer above all others; that would need to be disclosed.
Brian Madigan LL.B., Broker