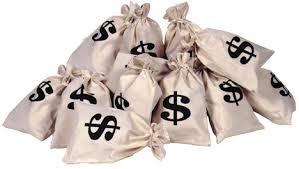 Question:
Here are the basic facts: a multi-family property, consisting of 12 units, with 4 of those units being operated by the current owner as "rooming house", is being rented out by the bedroom rather than being rented out by the apartment at slightly higher rates, (for example, rather than a 3-bedroom unit for $1,200/month, it is rented at $500/month/per room to up the net income.
If the property is not zoned for a rooming house, can tenants be evicted since the property must be reverted back to comply with the existing zoning?
Are there proper grounds to evict?
Answer:
It looks like you do have a rooming house. The property better be up to standards because if there is ever a fire and the Fire Department gets there, the owner could be facing fines of $500,000 .00 per person. Insurance coverage is a problem too.
And, the worst part: to make things better you don't get to kick anyone out. That's illegal and contrary to the Residential Tenancies Act.
So, how do you get them out? Pay them! It's that simple. Remember all those extra profits generated because it was a rooming house. Well, it's not! It's illegal and you are just waiting for By-law Enforcement and The Fire Department to close it down.
Dig deep and pay everybody off. You might ask, what will happen if they don't go, but that will never, ever happen, because you are just going to give them so much money.
Basically, the Landlord cannot take advantage of his own illegal practice and then evict the Tenants. The Landlord has to come to Court with "clean hands".
The building could be shut down by the City, for non-compliance. That remedy is available to the City and is not affected by the Residential Tenancies Act.
Brian Madigan LL.B., Broker