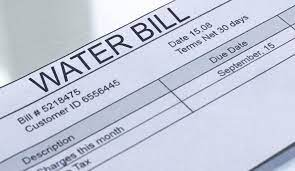 Question:
A Buyer client of mine from 2021 has just received a bill from the City telling them that they owe $4,700 for water that would've been billed to the previous owner who never paid. The City is saying it's going to go on their tax bill.
Their lawyer is saying that if the Seller doesn't pay that they can make a claim to title insurance. I've reached out to the wonderful listing agent, to see if we can get in touch with the previous owner.
Answer:
This is absolutely "normal" in every respect. The tax arrears certificate would have cost $20. Your client instructed their lawyer to save the money, not to undertake the search, but instead take that $20 saved and apply it towards the cost of title insurance.
The obligation, of course, is upon the Sellers to pay. This has nothing to do with the Listing agent. They are not involved with any of this. Your clients could have done the search (but, that rarely happens) before the closing, but they decided to "save" the money.
The correct approach is to contact the lawyer who handled the deal. If they can't find the Seller or the Seller won't pay, then the lawyer can submit a claim to the Title Insurance Company. They will reimburse your client and then, they can sue the Sellers if they want to. That's their choice.
The City will just pursue this. It's their only choice. If water is in arrears it's just added to the tax bill. Every municipality does this.
If there were a search, then, it's highly unlikely that this would ever have occurred. Before Title Insurance, this never happened except through a lawyer's error.
Now, people buy Title Insurance. That means "no search". That also means they "save" the fee. With all the various search fees saved that goes a long way towards the cost of the Title Insurance policy. This is the "new way" of doing business (at least since the mid 1990's). Most of the time the Sellers pay, but on occasion, it is overlooked. There may be delay in processing the matter, but if anything goes wrong, then that will fall under the Title Insurance Policy.
Brian Madigan LL.B., Brokerwww.OntarioRealEstateSource.com