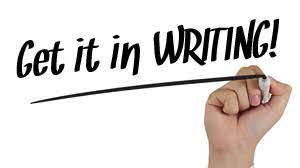 As previously discussed, we are going to have a conflict effective 1 April 2023 when the new TRESA Regulations come into effect.
This is the new provision:
"Disclosure of facts by seller's broker or salesperson
22.2 (1) If a seller has a legal obligation to disclose a fact to the buyer and the fact is known to the broker or salesperson who represents the seller, the broker or salesperson shall disclose the fact to every buyer who expresses an interest in the real estate. O. Reg. 357/22, s. 12.
(2) The registrant shall make best efforts to obtain a written acknowledgement from each buyer who receives the disclosure under subsection (1) indicating that the disclosure has been received and, if a buyer makes the acknowledgement, provide them with a copy of it. O. Reg. 357/22, s. 12."
Basic Principles
If the agent tells the "secret" that the Seller told you and instructed you not to tell, then:
The Seller can terminate the Listing, and
The agent is not entitled to commission.
Solution
At the outset, even before the Consumer becomes a Client explain this potential conflict and secure their Consent in writing before proceeding to engage with them any further. They need to know that this is "new" and that it might arise later in your relationship.
Document this in the Listing Agreement. In the event of termination by the Seller, you will be entitled to:
reimbursement of your expenses,
a termination fee for time expended.
Upon Discovery of the Issue
Assuming that the Listing Agreement is already signed, and later the issue surfaces, then you will have to document that matter further.
So, the steps would be:
Disclosure,
Confirm consent to proceed,
Get the Acknowledgement signed in writing,
Election by Seller to proceed
Agreement by Seller not to terminate, and continue with Listing including payment of remuneration.
The intention is to prevent a Seller from exercising their rights to:
Cancellation, and
Non-payment of commission
There are various approaches, including an Amendment to the Listing Agreement, the completion of a Form 128, or a letter drafted up by the agent confirming all of the above and signed by the Seller in agreement.
One of the potential issues, is naturally it might have been better, and suited the Seller's interests if they had not been represented by someone registered under TRESA.
And yes, their own lawyer could perform all these services without the obligation to tell the Seller's secrets.
Brian Madigan LL.B., Broker