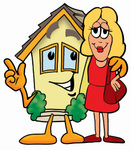 Question:
Is it still appropriate to use a SPIS in Ontario?
Answer:
While the SPIS seems to have fallen into disuse, it should be noted that the 2016 version is very much improved over the much criticized forms from 2010 (and earlier).
Instead, Form 820 (and following to 825) should be used. Some people have their own. As long as it's comprehensive and you don't miss anything then you're OK. Otherwise, you are at risk, if you miss something.
The series of 800 Forms are Checklists. They indicate "material facts".
Brian Madigan LL.B., Broker