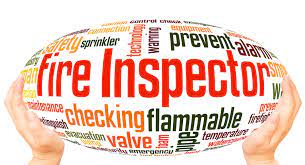 One very significant problem was the real estate industry would encourage the sale of a building with a secondary unit in an area zoned simply for single family units.
There would be a good deal of puffery associated with the marketing:
great place for the in-laws
separate entrance/in-law suite
Pay the mortgage with your second income
income potential
fabulous home used as 2 family residence
Beautiful family home with income rental
However, when it came to the "fine print" in the Listing, it would always say: include in any Offer the following clause:
"Agents and seller do not warrant legal retrofit status of in-law suite."
Non-Compliance
There may indeed be issues with zoning, safety and security. The zoning by-laws of the municipality do not permit this use, the building code has not been complied with, nor has the Fire Code or Electrical Code.
Secondary units must have proper safety and security measures set in place.
In addition, the premises while they may not qualify under the Residential Tenancies Act for lease, are nevertheless subject to the Act for termination.
Seller's Interest
It would be preferable that the marketing of the property simply described the building physically for its features. This would include the basement entrance and both the washroom and kitchen located in the basement.
Agent's Interest in Marketing
The Listing Agent clearly needs to avoid making what might turn out to be "false claims since that could expose the Agent to disciplinary action by RECO or civil suits from the purchaser.
Shifting the Risk to the Buyer
The Seller might consider including a clause to the following effect:
"The Buyer understands and accepts that the Seller has entered into a residential Lease Agreement with John Smith in respect to the use of the basement, which Lease may require termination under the provisions of the Residential Tenancies Act, by reason of non-compliance with the zoning, Building Code, Fire Code or Electrical Code, and the Buyer agrees to proceed with the completion of the transaction notwithstanding any such deficiencies, and accept vacant possession subject to the occupation of John Smith within the demised premises. The Buyer will attend to the cost and expense of compliance or arrange for payment of lease termination expenses pursuant to the Act."
If we use a clause such as this, there are no "tricks" and a new Buyer will appreciate that there are some problems. This is not a basement which is "legal". A basement suite which is truly "legal", and in compliance with the applicable laws will be worth more money. This one falls short. At least, the Seller has not taken advantage of the Buyer.
Clearly, the Buyer needs to secure proper advice and guidance from a real estate agent, contractor and lawyer before assuming the risks.
Brian Madigan LL.B., Broker