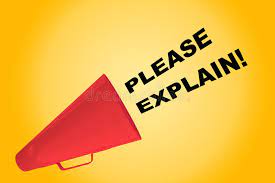 There are, of course, two sides to every story, but I have heard many versions of much the same thing where the Buyer was simply duped into signing the Buyer Representation Agreement (BRA). Sure, they signed it, BUT they trusted the agent:
"Just sign this, it confirms that I am acting for you",
then, quickly over to the signature line.
Actually, agency started a few minutes at the very least before the BRA was presented for signature. At that point, they were no longer strangers dealing with one another at arms-length. The agent has a fiduciary obligation to explain the BRA carefully and to ensure that they have the Buyer's informed consent going forward.
Remember the duties: disclosure, obedience, competence, confidentiality, accounting and loyalty. If you suddenly paused and appreciated that you were obligated to deal with each of those duties, then you wouldn't have the client sign the document in the dark on the front fender of your car, just before entering the house. (yes, that was a comment made by a Judge in a reported case)
What if a person had a Will done by their lawyer?They would be really surprised if the lawyer said that they couldn't get a second opinion, couldn't have a Will prepared by anyone else, or that they were obligated to him as their lawyer exclusively for all legal matters over the next 6 months. That would be rather absurd!
And, if they wanted to retain someone else, for something, whatever it may be, and as long as he agreed, there would be a 25% fee charge to him for doing nothing. Oh, yes, the obligation to pay a referral fee!
And, he might not agree. So, they would be obligated to pay him for the same work that they had done professionally by someone else. That would be quite strange, double fees!
What about the Buyer who walks into an Open House and signs an Offer? It doesn't fly, but suddenly that consumer is locked into that agent because they signed a BRA (which was not explained) for the next 6 months. The Buyer just met that agent that day and everything was over in two hours. Now, this agent says if you buy anything, anywhere over the next 6 months you have to pay me!
You will undoubtedly appreciate that there are some rather onerous terms contained in a BRA. They must be properly summarized and explained. If they are, then, the BRA is enforceable.
So, it's really quite clear, Explain it carefully!
Brian Madigan LL.B., Broker