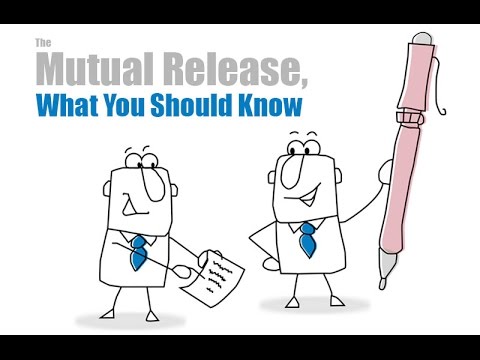 Question:
Is the signature of the Broker of Record or Manager of a Brokerage required for a Mutual Release in order to release the deposit?
Answer:
This is a rather interesting question. It requires an interpretation of the terms of the Listing Agreement.
If the deposit paid is to be returned to the Buyer, then the signature of the Brokerage(s) is not required. The problem only arises if the deposit is to be paid to the Seller. In this case, the Listing Agent has a claim to payment of commission in a defaulted transaction and may wish to assert those rights. That would also extend to the Co-operating Brokerage as well.
It is important to note that the Listing Agent has no claim over the deposit which is being held "in trust" for the benefit of both parties pursuant to the terms of the trust. However, you will appreciate that a Direction signed by the Buyer and the Seller will make those funds available to one of the parties. If the funds are to be paid to the Buyer, then the Listing Agent cannot seize them.
However, if the deposit is to be paid to the Seller, they possibly can be "seized" by the Listing Brokerage once they have been released from trust. At this point, the money is no longer trust money but rather the Seller's money. Here, we actually have five (5) possible interpretations to the Listing Agreement:
1) these funds can be seized,
2) these funds cannot be seized,
3) these funds are subject to set-off and can be seized,
4) these funds can only be seized upon the occurrence of certain events, or
5) these funds can only be seized at certain times.
So, let's go back to the Listing Agreement. It could have been written a little better and with a little more clarity. This means that going forward any Listing Brokerage could easily modify the agreement sufficiently to make this matter certain. In the meantime, the non-release of the funds is discretionary on the part of the Listing Agent.
For TREB (the Toronto Real Estate Board) members, it should be noted a Co-operating Brokerage has assignment rights, so before releasing the funds, the Listing Brokerage should confirm that there will be no claim for assignment.
The issue under discussion really is the movement of the deposit funds. That is accomplished with a Direction and not the Mutual Release, although the mutual release Form contains the required direction. The Release of anyone, whether they be a party to the transaction or a Brokerage is not a prerequisite to the movement of the deposit.
Brian Madigan LL.B., Broker