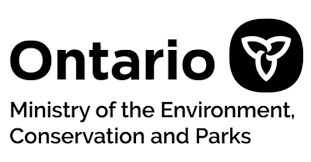 The Ministry of the Environment (MOE), now the Ministry of the Environment, Conservation and Parks may issue an Order under the Environmental Protection Act (EPA) that calls for certain work to be done. Those served with the Order are required to comply. It may require to party to undertake some work or cease a particular activity. The powers of the MOE are rather broad reaching.

It is this particular Ministry which is responsible for the administration of the EPA. Generally, the first call or complaint will be made to the municipality. The City will determine whether the issue falls within its jurisdiction or the Region. It will then contact the MOE for assistance. The City has some powers, but does not have powers that are nearly as broad as the Ministry.

I should mention that there was legislation passed on June 13, 2005 dealing with the enforcement of various matters dealing with environmental protection.

Some of the more controversial provisions included:

no-fault penalties;
repayment to governments of expenses incurred in cleaning-up spills;
maximum fines (and jail time) for environmental offences were increased
new minimum fines for certain offences;
a reversed onus of proof (obligation upon defendant to prove innocence);
increased officers' and directors' due diligence obligations;
reduced Judge's discretion in the imposition of fines; and
increased power for MOE officials to issue orders and enter premises.
Brian Madigan LL.B., Broker