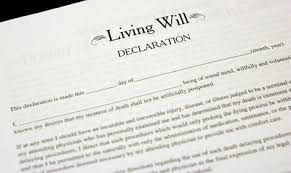 A Living Will is a legal document that allows you to specify your wishes regarding medical treatment in the event that you become terminally ill, permanently unconscious, or otherwise unable to make your own medical decisions.
In a Living Will, you can outline your preferences for end-of-life care, such as whether you want to receive life-sustaining treatment, artificial hydration or nutrition, or palliative care.
It's important to note that a Living Will only goes into effect if you are unable to make your own medical decisions. Sometimes, a healthcare proxy is appointed in the Living Will, however, they will only be authorized to make decisions if you are unable to do so.
Living Wills are really no longer used in the Province of Ontario. We have a system of "health care proxys", effectively, "attorneys" appointed pursuant to a "Power of Attorney for Personal Care".
The Living Will can still be used but the preferred choice is to select and appoint someone to make the decisions on your behalf.
Brian Madigan LL.B., Broker