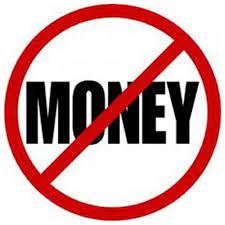 Question:
Is a lawyer entitled to a real estate commission? In this case, the lawyer is also the Buyer.
I received an inquiry from a Lawyer, who also is the potential buyer, (he is not a registered Real Estate Sales Representative and, not a Brokerage).
He expects 1/2 of the commission to be made available to him for remission to the Vendor " as a value added on the offer" and consequently, credit to him.
Answer:
Obviously, the lawyer fails to understand the exemption under REBBA. Yes, there's no need to "register" under the Act, but to be entitled to receive commission from another registrant, he would have to be registered
So, that means "no commission" from you whatsoever, under any circumstances. However, he can charge himself a fee, if he wants to.
Your Listing provides a Commission of "2x" with "1x" being paid to the Co-operating Brokerage. If there was a Co-operating Brokerage, then, then they could indicate that they were prepared to waive "1x". You could still charge the Seller "2x" and keep both sides.
The lawyer is a complete stranger to the deal. As a lawyer, you can't provide him with anything, however, as a purchaser you are entitled to transfer money to him out of your commission. The reason is that he is a "party" to the deal. It's not that he is a lawyer and exempt from registration. That point is irrelevant.
Brian Madigan LL.B., Broker