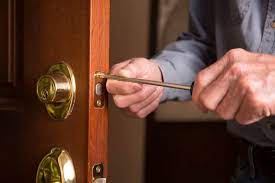 Question:
There are frequently problems getting the keys on closing. Sometimes, the Seller's lawyer has them, sometimes it's the Buyer's lawyer. Often, the Listing Brokerage will be closeby the property.
There will frequently be delays. The transaction was to close at 1:30 am but it doesn't close until 4:00 pm. Couriers need a time, as do others. Is there a good solution?
Answer:
Nobody wants the old keys which have been around for decades. As soon as the deal closes, send out a locksmith to change the tumblers. Usually, it costs less than $100.00. It eliminates all the stress and anxiety, and your client's property is secure.
As soon as you receive a telephone call from the Buyer's lawyer confirming the closing, then you can authorize the locksmith to change the locks. It's now the Buyer's property.
Brian Madigan LL.B., Broker