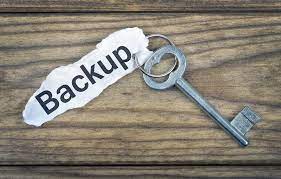 Depends who you ask!
If you ask RECO, the answer is "yes".
If you were to ask a Judge, the answer is "no".
But, not everyone is governed by RECO, it's only real estate registrants. So, generally, for everyone in society the answer would be "no", unless you happened to be in the very unfortunate situation of having a real estate agent acting for you.
RECO Discipline Decision
In a recent decision, the Real Estate Council of Ontario (RECO), the Regulatory body for the profession censured an agent for failing to disclose the existence of the backup Offer at the time that it arrived. RECO assessed a $5,000.00 fine and indicated that the agent failed to treat everyone with "honestly and fairness" as indicated in s. 3 of the Code of Ethics.
This decision was released on 16 November 2018
Loblaws Case
Loblaws wanted to purchase a property. An agreement was in place. They paid the first deposit on time, but missed the second.
Here's what Mr. Justice Rutherford said:
"[23] In my view, the law applicable to this case is clear, as it ought to be. When Loblaw, albeit through inadvertence, failed to pay the deposit cheque within the time specified, it breached a term which the parties had agreed was essential to the contract. That made it a fundamental breach entitling the Vendors to treat the contract as discharged and releasing them from their obligations under it.
The Vendors were under no obligation to assert their right to treat the contract as ended any earlier than they did. They did nothing to injure Loblaw or lead it to act against its interests by not asserting their right on the first day of default, and did nothing which in law or fact could fairly be construed as having waived or extended the time provision.
By pure happenstance, another party came along at precisely the same time as Loblaw fell into breach, and the Vendors had to know what their right was in terms of dealing with the new party. The law entitled them to that in such circumstances."
Please note: it did not say that the Vendor had to call Loblaws and tell them that they were late. They could just "go ahead" and accept the second Offer without notification. Loblaws' fate was in its own hands. Both parties were to simply "govern themselves accordingly" with respect to the agreement. There was no contractual provision that required the Vendors to call Loblaws first, or any law of contract at common law requiring them to do so. It was Loblaw's job to watch out for itself.
The case was appealed by Loblaws to the Ontario Court of Appeal and on 26 July 2005 three Justices agreed and dismissed the case (Feldman, Gillese and LaForme JJ.A). Fourteen other Judges have quoted this case with approval (18 Judges, in total).
Bhasin v. Hrynew
This is a leading case on contract law and it was decided by the Supreme Court of Canada on 14 November 2014. It established the principle of "good faith contractual performance" in contracts as a new common law principle.
Here's what Justice Cromwell said:
"[86] The duty of honest performance that I propose should not be confused with a duty of disclosure or of fiduciary loyalty. A party to a contract has no general duty to subordinate his or her interest to that of the other party.
However, contracting parties must be able to rely on a minimum standard of honesty from their contracting partner in relation to performing the contract as a reassurance that if the contract does not work out, they will have a fair opportunity to protect their interests. That said, a dealership agreement is not a contract of utmost good faith (uberrimae fidei) such as an insurance contract, which among other things obliges the parties to disclose 2014 SCC 71 (CanLII) material facts: Whiten. But a clear distinction can be drawn between a failure to disclose a material fact, even a firm intention to end the contractual arrangement, and active dishonesty."
If there was any case in history that would have elevated the law, this was it. Protect your own interest. Watch out for yourself. You do not have to subordinate your interest to others. That's clear and unmistakable.
There were 9 Judges in the Supreme Court of Canada, so that's 27 so far, if you are keeping count.
The Back Up Offer – Disclose or Not?
If you are the Seller, you might not want to disclose the back up Offer. You may wish to draw to the attention of your agent, their duties to you under the Code of Ethics:
Fairness, honesty, etc.
3. A registrant shall treat every person the registrant deals with in the course of a trade in real estate fairly, honestly and with integrity.
Best interests
4. A registrant shall promote and protect the best interests of the registrant's clients.
Conscientious and competent service, etc.
5. A registrant shall provide conscientious service to the registrant's clients and customers and shall demonstrate reasonable knowledge, skill, judgment and competence in providing those services.
Services from others
8. (1) A registrant shall advise a client or customer to obtain services from another person if the registrantis not able to provide the services with reasonable knowledge, skill, judgment and competence or is not authorized by law to provide the services.
(2) A registrant shall not discourage a client or customer from seeking a particular kind of service if the registrantis not able to provide the service with reasonable knowledge, skill, judgment and competence or is not authorized by law to provide the service.
Certainly s.4 should apply, before the s. 3 requirement in terms of third parties. S. 5 requires competence. If the agent can't truly act, then recommend someone who can (s. 8).
In addition, there are fiduciary duties owed to the principal (client) not to third parties:
Disclosure
Obedience
Competence
Confidentiality
Accounting
Loyalty
These fiduciary duties exist at common law and have prevailed for thousands of years. Other than the principle of accounting , the others would require the agent to follow the Seller's request not to disclose the existence of the back up Offer.
If the agent wanted to disclose contrary to the Seller's instructions, then the agent should have simply been fired.
What appears to have taken place is that a smaller offence, bearing a $5,000.00 fine which was routinely handled, ended up being settled without a Hearing by a registrant who was not represented by a lawyer. The adjudicator here appointed by RECO is required to be a registrant, not a lawyer. So, it looks like this one "slid" through the system.
It's important to note that not all judicial systems get it right on the first try. If that were the case, why have appellate Courts?
Brian Madigan LL.B., Broker
www.OntarioRealEstateSource.com