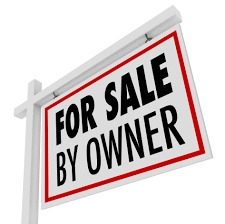 Ontario
Question:
How does the commission arrangement work in a FSBO deal with a Customer Service Agreement?
Answer:
You are referring to Form 201 being the "Commission Agreement for a Property Not Listed". This is the Form that you use for FSBO's.
Usually, it will be for a very limited duration perhaps 24/48 hours or even as much as 7 days.
Likely, the agent will have the Buyer already. This Seller will become a Customer and not a Client. The Agent's first priority is the Client/Buyer.
The intention of the commission clause you raise is to prevent the "end run". Sometimes, the FSBO will contact the Buyer directly and request that they send in an Offer through their lawyer. That doesn't work during the duration of the agreement or during the holdover period.
The next move, would be for the FSBO to list through a discount Brokerage. Let's assume a 1% deal, but the Agent was charging 5%.
Throughout the duration of the agreement (ie. 7 days), the FSBO will owe two commissions, the 5% plus the 1% to the discount brokerage.
Throughout the holdover period (ie. 90 days after the expiry date) the FSBO will owe the discount brokerage 1%, and will be able to deduct that from the amount owed to the first agent (5%-1%), or 4%. This eliminates any advantage associated with the "end run". The FSBO still pays out 5% overall.
Remember that throughout these scenarios, it is still a deal with the one particular Buyer who was introduced to the property by the original agent and bought the property.
Brian Madigan LL.B., Broker