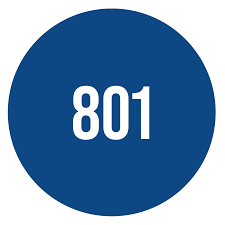 For a considerable period of time, there was a concern about "phantom offers" in Ontario. A Buyer is looking at a property and just as they are about to submit an Offer, along comes another purchaser and suddenly they are in completion. Naturally, they increase their price and remove some of their conditions. It's OK, I suppose , if it were true, but what if it were just a scam?
Numerous real estate agents did just this, and they thought that there was nothing wrong with it. One received a $9,000.00 fine from RECO. It's fortunate that they were not charged with fraud under the Criminal Code or sued for misrepresentation and fraud civilly.
The Ministry of Government and Consumer Services came up with a solution in Bill 55 which dealt with "phantom offers". It passed on 15 July 2015. The solution was to create an audit trail for the Regulator, RECO, to ensure that the second " so called Offer", was indeed real.
Listing Brokerages were required to keep a paper trail on file for examination and review by RECO for a period of one year. That meant keeping copies of every failed Offer in a competition. With the average Offer being about 15 pages in a residential transaction, that meant keeping about 150 pages of material on file, (assuming 10 Offers) in many situations. To avoid this, the Ministry came up with a "solution". You could just keep a copy of an Offer Summary Document (OSD) which covered 9 points. So, one page would replace 15 pages and over the course of a year, that would add up for a Brokerage.
An OSD was drafted up for use by many in response to this opportunity, including Form 801 by OREA.
The problem was that no one read the "memo" and implementation began and the 801 Form was used for just about everything. Many agents became quite annoyed and unduly aggressive about its use.
The OSD is a short cut time saver for Listing Brokerages if they want to avail themselves of the opportunity. It's optional. It's not mandatory. The OSD is only available for inspection by RECO in an audit, no one else.
Form 801, or OREA's OSD, includes additional and unnecessary information not specified in the 9 points in Bill 55. For this reason, and a lack of appreciation by the industry generally in terms of its use, even 4 years later, it can be a source of problems.
The Ministry has been clear, RECO has been clear, and OREA has been clear. However, this doesn't change the minds of people who refuse to look anything up and are set in their ways. They will continue to misuse Form 801.
Caution Respecting the Improper use of Form 801
I should mention that not knowing the 801 rules can be quite serious.
I am completing Expert Witness Reports now, where it was not necessary and the Agent got it wrong. I am using that lack of knowledge as an example of the Agent's incompetence. If someone makes a lot of mistakes, it's easier for a Trial Judge to reach a decision on the negligence of the Agent. So, I may be the only person who actually loves the "801".
Examples of Some Errors
Here are some typical issue which come up quite regularly:
Submitting it, completed with Buyer's name and contact information, in advance, if that would be detrimental to Buyer's interests
Believing that it's compulsory or mandatory
Assuming 801 is necessary for an accepted Offer
Listing Brokerage says you must use an 801 to register an Offer
The Listing Brokerage requires an 801 to be sent in, fully completed, prior to presentation
Showing presentations will not be booked without an 801
801's are sent to other competing Buyer's agents to prove there was another Offer
Buyer's agents seek copies of the 801, for proof of other Offers
Listing Brokerage requires it prior to completion or payment of commission
So, learn the rules.
Read Bill 55.
Note the 9 points.
Read RECO's questions and answers.
Determine which information in 801 is unnecessary.
At that point, you are well-equipped to handle the situation with another agent and protect yourself from liability in a lawsuit. You certainly don't want your lack of knowledge about 801 to be used as an example of incompetence.
Brian Madigan LL.B., Broker