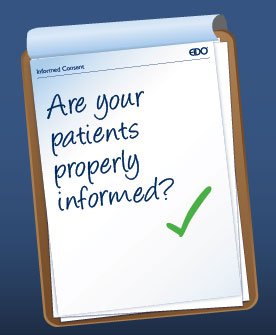 My notes are identified under Comment, and the words outlined in italics, otherwise, this is the standard form document.
Working with a REALTOR®
The REALTOR® Consumer Relationship
In Ontario, the real estate profession is governed by the Real Estate and Business Brokers Act, 2002, and Associated Regulations (REBBA 2002 or Act), administered by the Real Estate Council of Ontario (RECO). All Ontario REALTORS® are registered under the Act and governed by its provisions. REBBA 2002 is consumer protection legislation, regulating the conduct of real estate brokerages and their salespeople/brokers. The Act provides consumer protection in the form of deposit insurance and requires every salesperson/broker to carry errors & omission (E&O) insurance.
When you to use the services of a REALTOR®, it is important to understand that this individual works on behalf of a real estate brokerage, usually a company. The brokerage is operated by a Broker of Record, who has the ultimate responsibility for the employees registered with the brokerage. When you sign a contract, it is with the brokerage, not with the salesperson/broker employee.
Comment
This means that if your primary relationship is with the individual, and not the Brokerage, you will likely wish to have the option to terminate the agreement, if the individual were to leave. Generally, that's not the case.
The Act also requires that the brokerage (usually through its REALTORS®) explain the types of service alternatives available to consumers and the services the brokerage will be providing. The brokerage must document the relationship being created between the brokerage and the consumer, and submit it to the consumer for his/her approval and signature. The most common relationships are "client" and "customer", but other options may be available in the marketplace.
Comment
Both Client services and Customer services are outlined in the Act. One step down would simply be "public services",or a level that could also be described as "Consumer services" that is, the relationship and duties which registrants owe to everyone.
Client
A "client" relationship creates the highest form of obligation for a REALTOR® to a consumer. The brokerage and its salespeople/brokers have a fiduciary (legal) relationship with the client and represent the interests of the client in a real estate transaction. The REALTOR® will establish this relationship with the use of a representation agreement, called a Listing Agreement with the seller and a Buyer Representation Agreement with the buyer. The agreement contains an explanation of the services the brokerage will be providing, the fee arrangement for those services, the obligations the client will have under the agreement, and the expiry date of the agreement. Ensure that you have read and fully understand any such agreement before you sign the document.
Comment
This commentary cautions the consumer to read the contract, but, isn't that the case with every contract?
If we are dealing with a Client, then we have "agency", and the common law duties of agency apply in every case.
There are six primary fiduciary duties owed to every client:
Disclosure
Obedience
Competence
Confidentiality
Accounting
Loyalty
There are also two other duties, but really, they are just extensions of the initial six, being 1) no conflicts of interest, and 2) act in the best interests of the Client.
Once a brokerage and a consumer enter into a client relationship, the brokerage must protect the interests of the client and do what is best for the client. A brokerage must strive for the benefit of the client and must not disclose a client's confidential information to others. Under the Act, the brokerage must also make reasonable efforts to determine any material facts relating to the transaction that would be of interest to the client and must inform the client of those facts. Although they are representing the interests of their client, they must still treat all parties to the transaction with fairness, honesty, and integrity.
Comment
The concept of fairness, honesty and integrity are actually public duties owed to everyone. For Clients, under the Act, there are some additional obligations set forth, namely,
1) possess education and experience to provide opinions, and
2) recommend services from competent third parties.
The key concept behind the Client relationship is that the registrant will be providing "advice" to the Client.
Customer
A buyer or seller may not wish to be under contract as a client with the brokerage but would rather be treated as a customer. A REALTOR® is obligated to treat every person in a real estate transaction with honesty, fairness, and integrity, but unlike a client, provides a customer with a restricted level of service. Services provided to a customer may include showing the property or properties, taking customer direction to draft an offer and present the customer offer etc. Brokerages use a Customer Service Agreement to document the services they are providing to a buyer or seller customer. Under the Act, the REALTOR® has disclosure obligations to a customer and must disclose material facts known to the brokerage that relate to the transaction.
Comment
Very few consumers actually choose to be Customers. This is due to the fact, that they are not offered agency (Client services), therefore, it's their only option. They may wish at this point to retain another registrant who will provide agency. The statement above clearly says "restricted level of service", but then goes on to say showing properties and drafting offers. Many consumers will believe "that's all I need, what more is there?". Under the Customer service model, the registrant merely provides "facts and information, never, ever "advice". The consumer is on their own to make their own decisions, which is quite fine if they are already sophisticated and professional, otherwise, they are assuming a large risk. Are they interpreting the information correctly, and are they drawing appropriate conclusions? Who knows! If advice is valued, then, this is the wrong service model.
What Happens When…
Buyer(s) and the seller(s) are sometimes under contract with the same brokerage when properties are being shown or an offer is being contemplated. There can also be instances when there is more than one offer on a property and more than one buyer and seller are under a representation agreement with the same brokerage. This situation is referred to as multiple representation. Under the Act, the REALTORS® and their brokerage must make sure all buyers, sellers, and their REALTORS® confirm in writing that they acknowledge, understand, and consent to the situation before their offer is made. REALTORS® typically use what is called a Confirmation of Co-operation and Representation form to document this situation.
Comment
That seems like a conflict of interest. Who would want that? It really doesn't make any sense! The statement is made in a rather "matter of fact" way. But, it's truly a conflict of interest. No question, about that. Would you want the other person's lawyer acting for you too? Probably not! So why would this be any different in a real estate transaction? And, obviously, there's going to have to be a Form to fill out.
Offer negotiations may become stressful, so if you have any questions when reference is made to multiple representation or multiple offers, please ask your REALTOR® for an explanation.
Comment
In a multiple representation situation, there's restricted loyalty, restricted obedience and increased disclosure. And, your registrant rather than negotiating on your behalf has become a courier taking proposals back and forth. This means that you better be a pretty good negotiator yourself, because your registrant just bailed on that role. So, this service model may work for the sophisticated and professional consumer.
Critical Information REALTORS® are obligated to disclose facts that may affect a buying or selling decision. It may be difficult for a REALTOR® to judge what facts are important. They also may not be in a position to know a fact. You should communicate to your REALTOR® what information and facts about a property are important to you in making a buying or selling decision, and document this information to avoid any misunderstandings and/or unpleasant surprises.
Comment
There may very well be important and critical facts that you need to know so that you can determine the value of the property and whether or not you wish to proceed. For Clients, the registrants have an obligation to find out. When it comes to Customers, it's simply what they happen to know. That's a big difference!
Similarly, services that are important to you and are to be performed by the brokerage, or promises that have been made to you, should be documented in your contract with the brokerage and its salesperson/broker.
Comment
If you have never drafted up or negotiated this type of agreement before, then this will be a challenge for you. In all likelihood you will simply be provided with the Brokerage's standard Form.
To ensure the best possible real estate experience, make sure all your questions are answered by your REALTOR®. You should read and understand every contract before you finalize it.
Comment
Again, there is a reference to the fact that you should read and understand every agreement that you sign, BEFORE you sign it.
Acknowledgement by: …………………………………………………………………………………………………………………….
Names) I/we have read, understand, and have received a copy of Working with a REALTOR®
Sellers:
As seller(s), I/we understand that (Name of Brokerage) (initial one)
Is representing my interests, to be documented in a separate written agency representation agreement, and I understand the brokerage may represent and/or provide customer service to other sellers and buyers.
Is not representing my interests, to be documented in a separate written customer service agreement, but will act in a fair, ethical and professional manner.
(Signature) (Date) (Signature) (Date)
Buyers:
As buyer(s), I/we understand that (Name of Brokerage) (initial one)
Is representing my interests, to be documented in a separate written agency representation agreement, and I understand the brokerage may represent and/or provide customer service to other buyers and sellers.
Is not representing my interests, to be documented in a separate written customer service agreement, but will act in a fair, ethical and professional manner.
(Signature) (Date) (Signature) (Date)
Comment
Having read the WWR without any of the comments above, the consumer is to choose either Client Services or Customer Services.
Please note that Federal legislation requires REALTORS® to verify the identity of sellers and buyers with whom they are working. For the purposes of this information, the term "seller" can be interpreted as "landlord" and "buyer" can mean "tenant." This form is for information only and is not a contract.
The trademarks REALTOR®, REALTORS®, MLS®, Multiple Listing Services® and associated logos are owned or controlled by The Canadian Real Estate Association (CREA) and identify the real estate professionals who are members of CREA and the quality of services they provide. Used under license. © 2021, Ontario Real Estate Association ("OREA"). All rights reserved. This form was developed by OREA for the use and reproduction by its members and licensees only. Any other use or reproduction is prohibited except with prior written consent of OREA. Do not alter when printing or reproducing the standard pre-set portion. OREA bears no liability for your use of this form.
Comment
This portion is a reference to the identification of parties bin accordance with FINTRAC and a disclaimer concerning the use of the document.
Brian Madigan LL.B., Broker